Our focus is on providing quality work and customer service. Whether you need help with a simple repair or installation project or require a substantial renovation project, we will ensure that the work is completed to your satisfaction, on time and on budget.
We utilize qualified sub-trades for drywall, plumbing, and electrical. For structural design, we will retain the services of a Professional Engineer.
We carry liability insurance and are covered by WCB for your peace of mind.
Feel free to contact us for a no cost, no obligation estimate.
.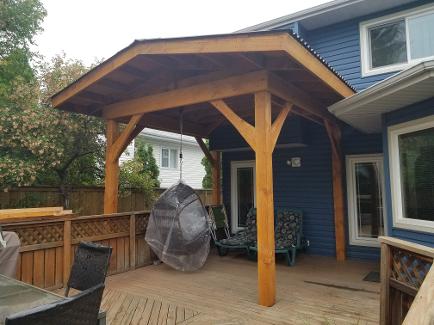 Fir Timber Gazebo with Corrugated Asphalt Roof